Congratulations, Class of 2022!
Your institution has partnered with StageClip for your virtual ceremony!
You will receive the personalized, individual recognition you've earned, with a unique clip featuring your name, degree, and a video message or photo.
StageClip has helped over 1,000 colleges and universities put on more than 1,400 ceremonies, and we're proud to be the number one provider of virtual graduations in the world.
What to expect
We'll be sending you plenty of information to walk you through the process leading up to your ceremony this Fall, but we wanted to give you a simple outline of what to expect from your ceremony, and more importantly, how to prepare for your special day.
StageClip Virtual Graduations include a ceremony website, a full procession, and individual graduate recognition.
Virtual ceremony website – Your institution's graduation will live on this page, along with a video player, live chat, social media sharing, and content from your institution and your classmates. See an example.
Procession – Similar to an in-person ceremony, your school may provide speakers and special messages, as well as recognition of graduate honors. See an example.
Individual Recognition – You'll receive the personalized, individual recognition you've earned with a unique clip featuring your name, degree, and a personal message you can upload before the ceremony.
Now that you know what to expect, here are five ways to prepare for your virtual ceremony:
1. Upload your individual message
StageClip ceremonies allow you to upload a special message to your school's ceremony. Make sure to upload before the deadline!
Need some help thinking of a message? Try these prompts:
Thank family, friends, and faculty who helped you arrive at graduation
Share big life moments (new job, grad school, big moves, first generation to graduate, etc)
What will you miss most about your campus or your classmates?
2. Set up a watch party for out-of-town guests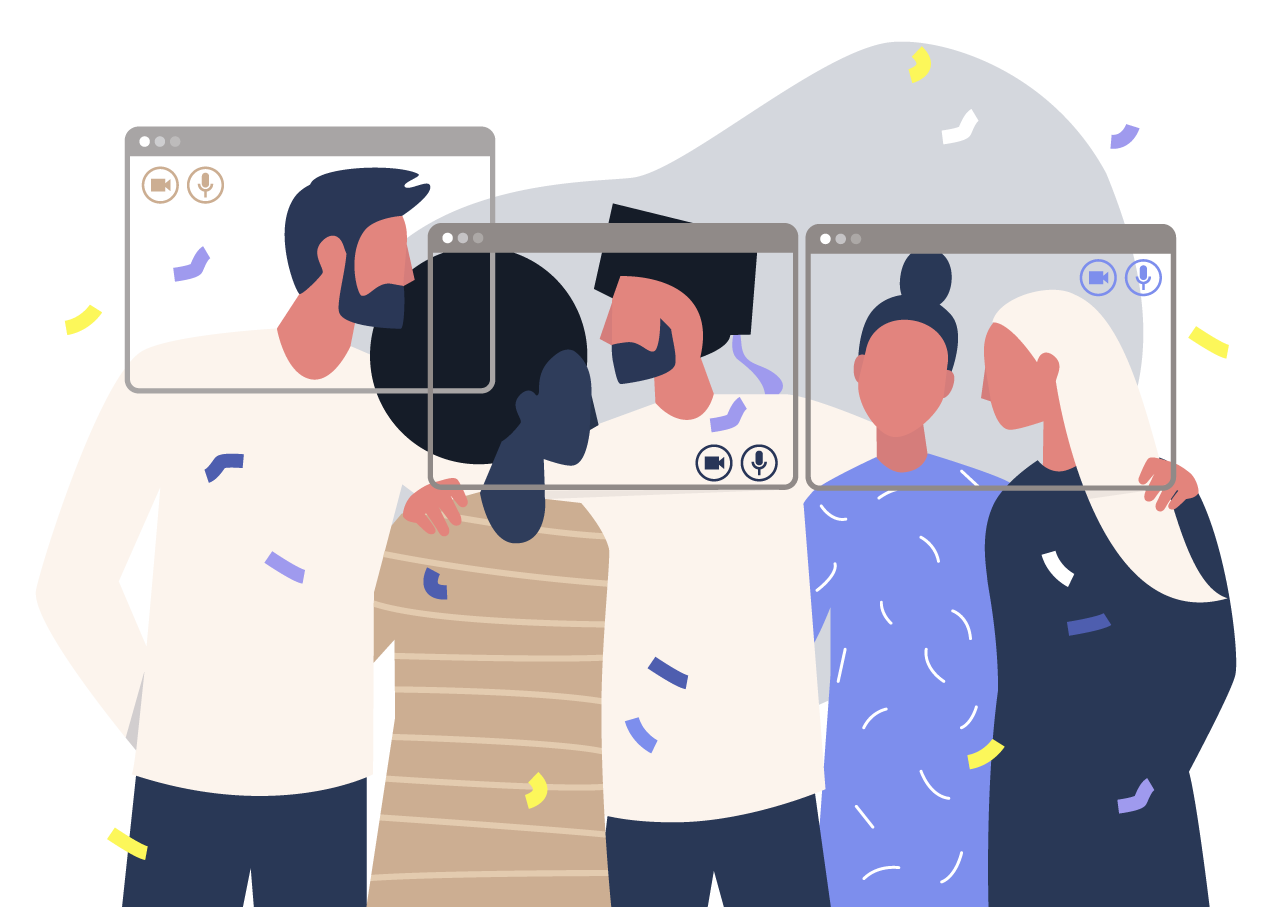 Your institution will share the link to your ceremony website in advance, so be sure to share it you're your family and friends.
Create a watch party via Zoom or Google Hangouts – it's an easy way to chat with loved ones as you watch the ceremony together
Take a look at the program in advance to know when your time is coming up
Make a playlist for before and after the ceremony
Invite family and friends to give special commencement addresses to the group
Make sure you've got the correct hashtag for your ceremony and post your photos
3. Get into the spirit with your graduation cap and gown!
Make the most of your special day. Even though you're not on campus, celebrate your big moment at home!
Dress in your cap and gown (or use a Snapchat or Instagram filter)
Decorate your cap to celebrate your achievement
Stand up when you or your class are recognized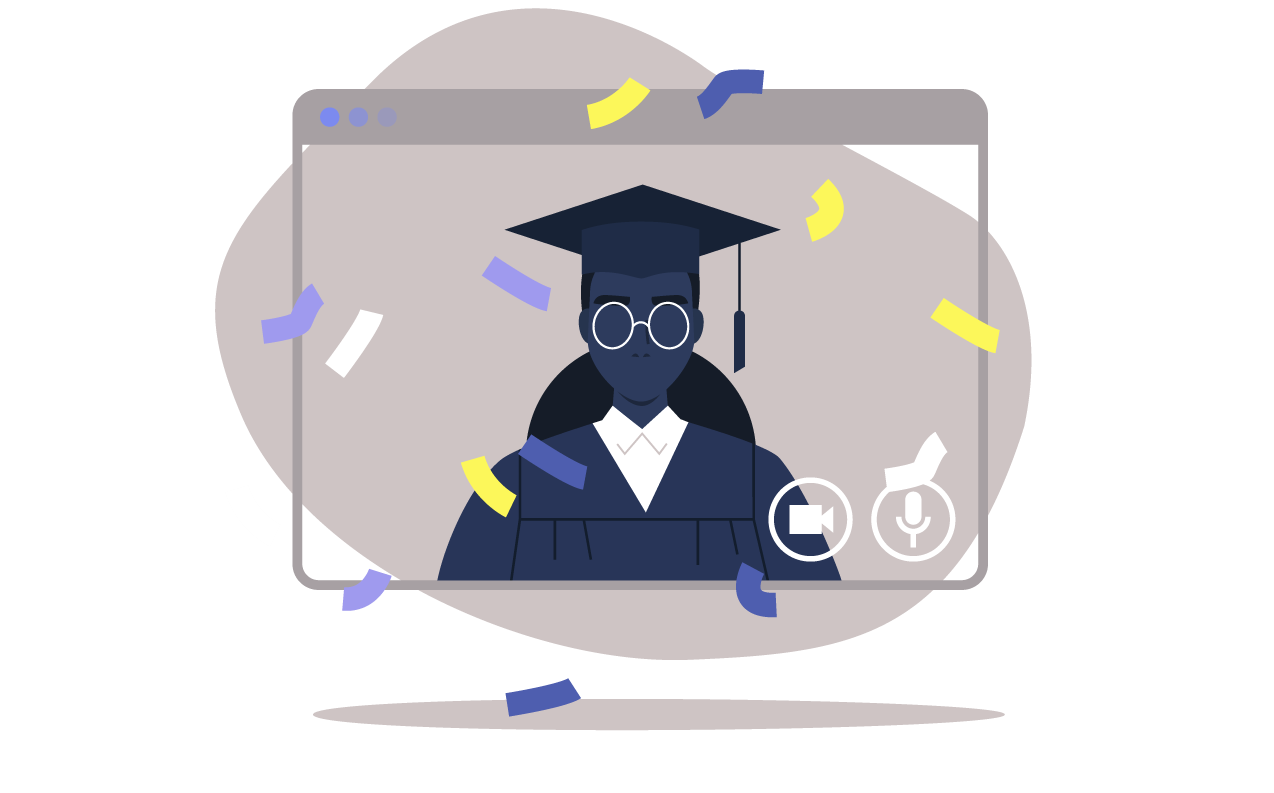 4. Personalize your celebration!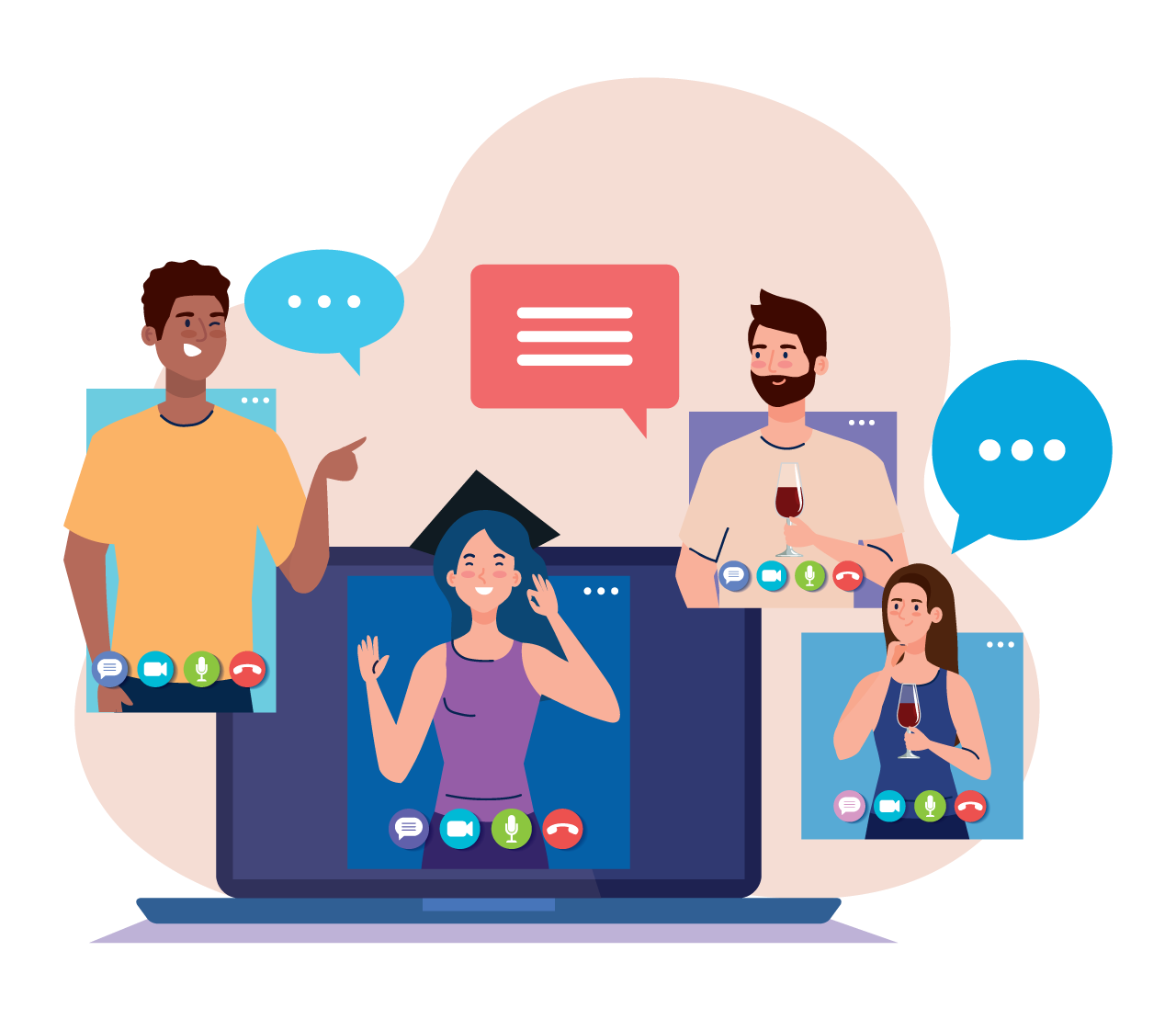 How often will you be able to graduate at home with family? Take advantage of your individual celebration!
Make your favorite food for the celebration and share a meal with your loved ones
Decorate your watch space with balloons, streamers, signs – get creative!
Save your graduation cards and gifts and open them all at once with your guests
Have a special family member or friend hand you a diploma when you're recognized on screen.
Adapt a school tradition for your celebration (throw your cap, light fireworks outdoors, sing the alma mater, etc)
5. Check your technology before the ceremony
You don't want to spend the ceremony trying to get your TV to work or walking your family member across the country through the troubleshooting process.
Before the day of the ceremony, be sure visit the link
Whether your casting or connecting your devices to a TV or projector, make sure your technology works in advance
Ask your guests to check their links and technology too, so there's no stress when the ceremony starts!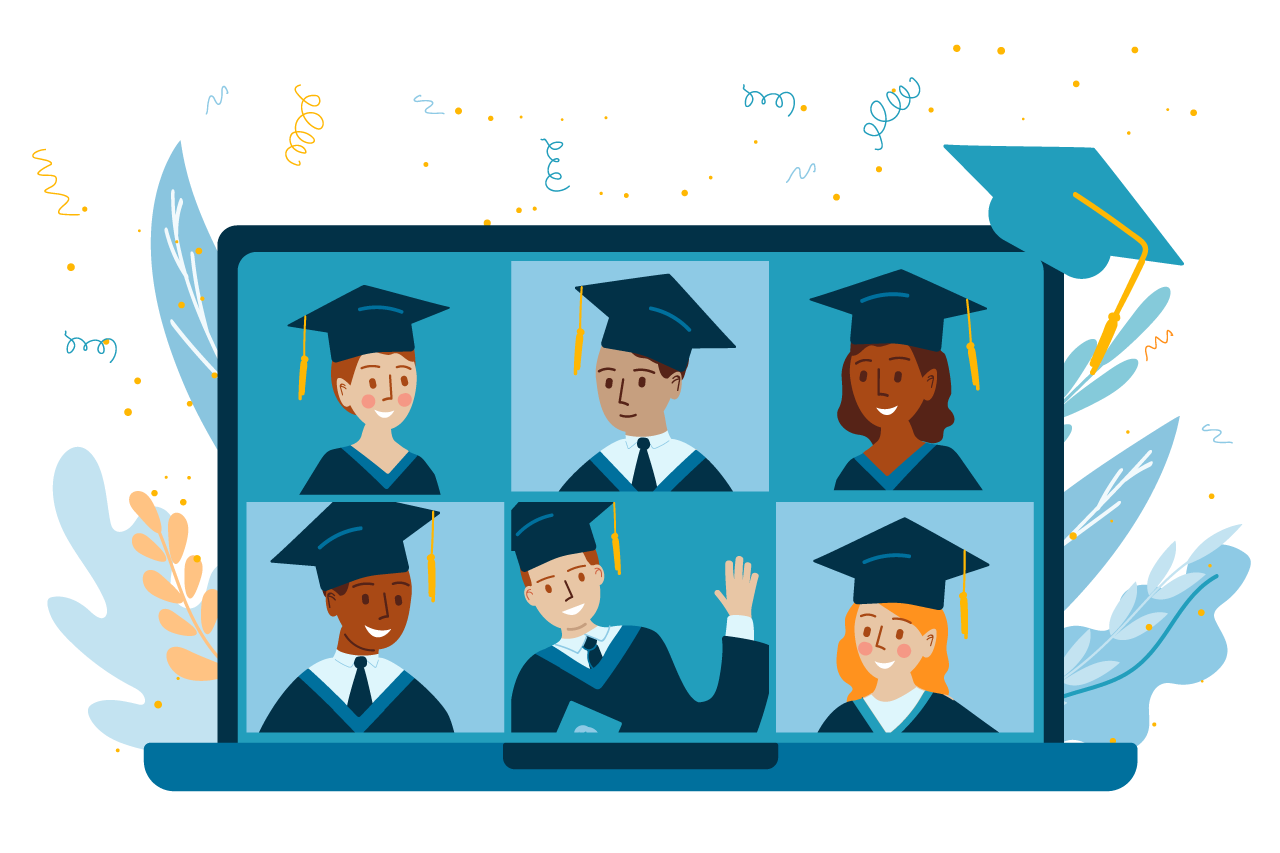 Bonus Tip!
Share your Individual StageClip!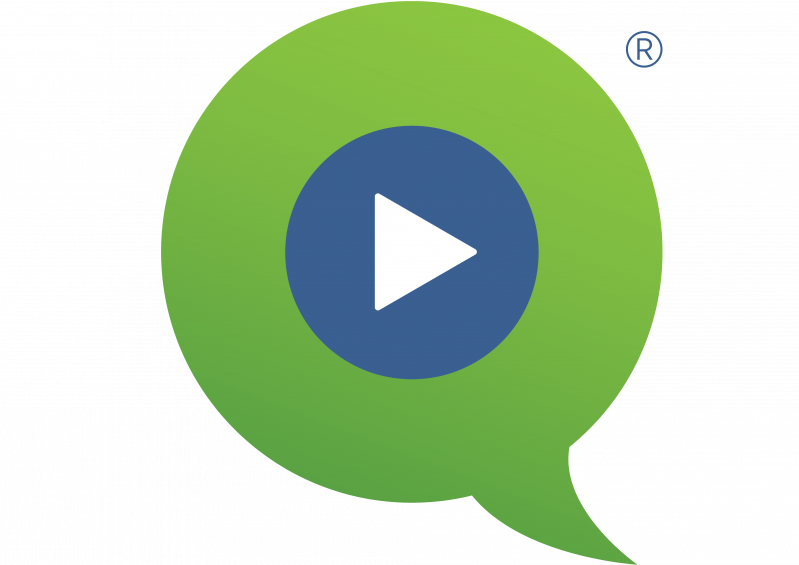 After the ceremony, you'll be given a link to view and download your personal StageClip, with your message, degree, name, and university content. Be sure to download your clip to share on social media and with family!
Why StageClip?
StageClip is the world's #1 provider of virtual graduation ceremonies. Our virtual graduations are easy to implement. Our ceremonies are affordable, and the return on investment is outstanding –over 1 million clips have been gifted to graduates from their institutions, resulting in over 225,000 hours of footage being viewed by graduates, families, and friends.