Alumni Engagement
Surveys
Use our surveys to gather hard-to-get destination and contact data from your newest alumni!
Request Information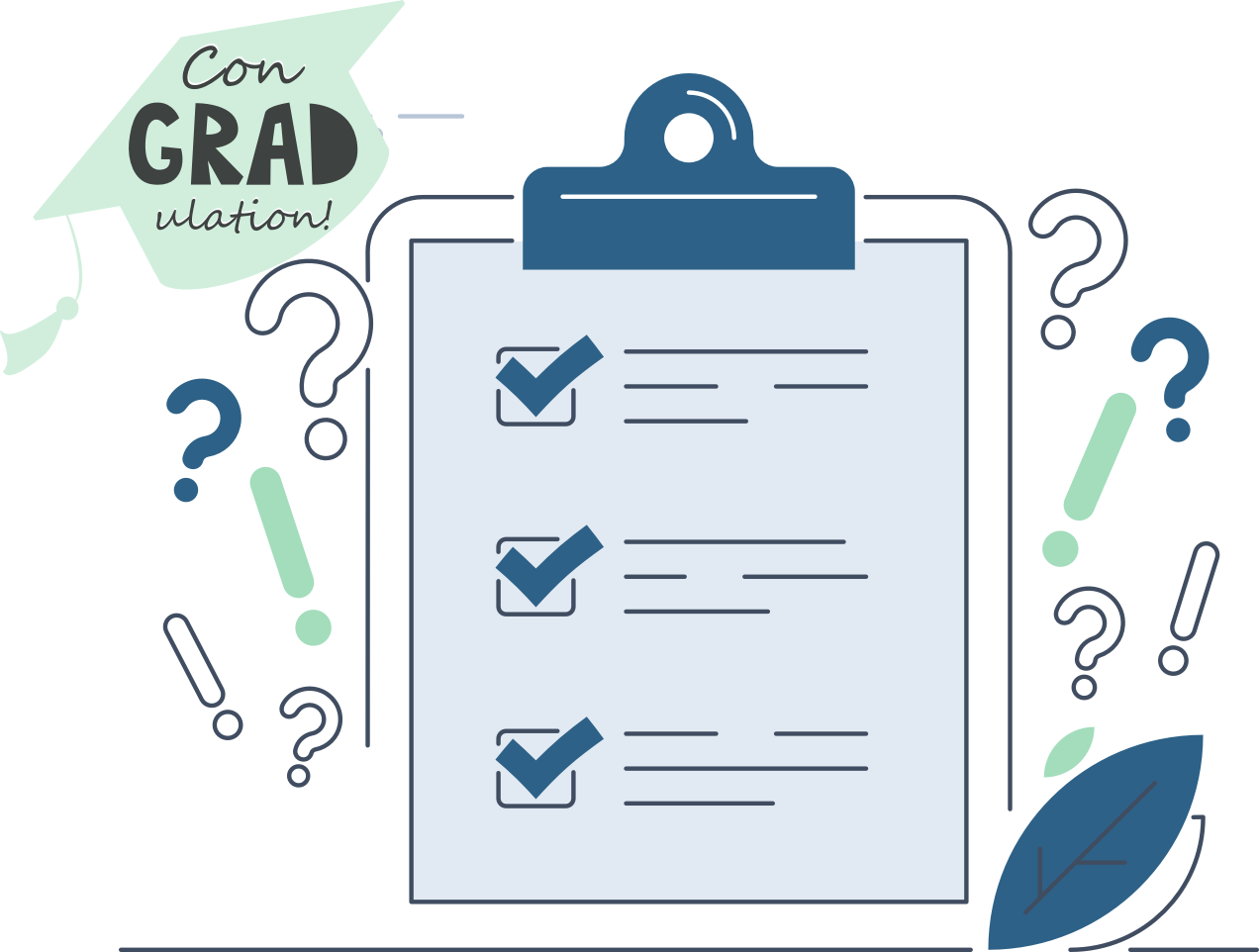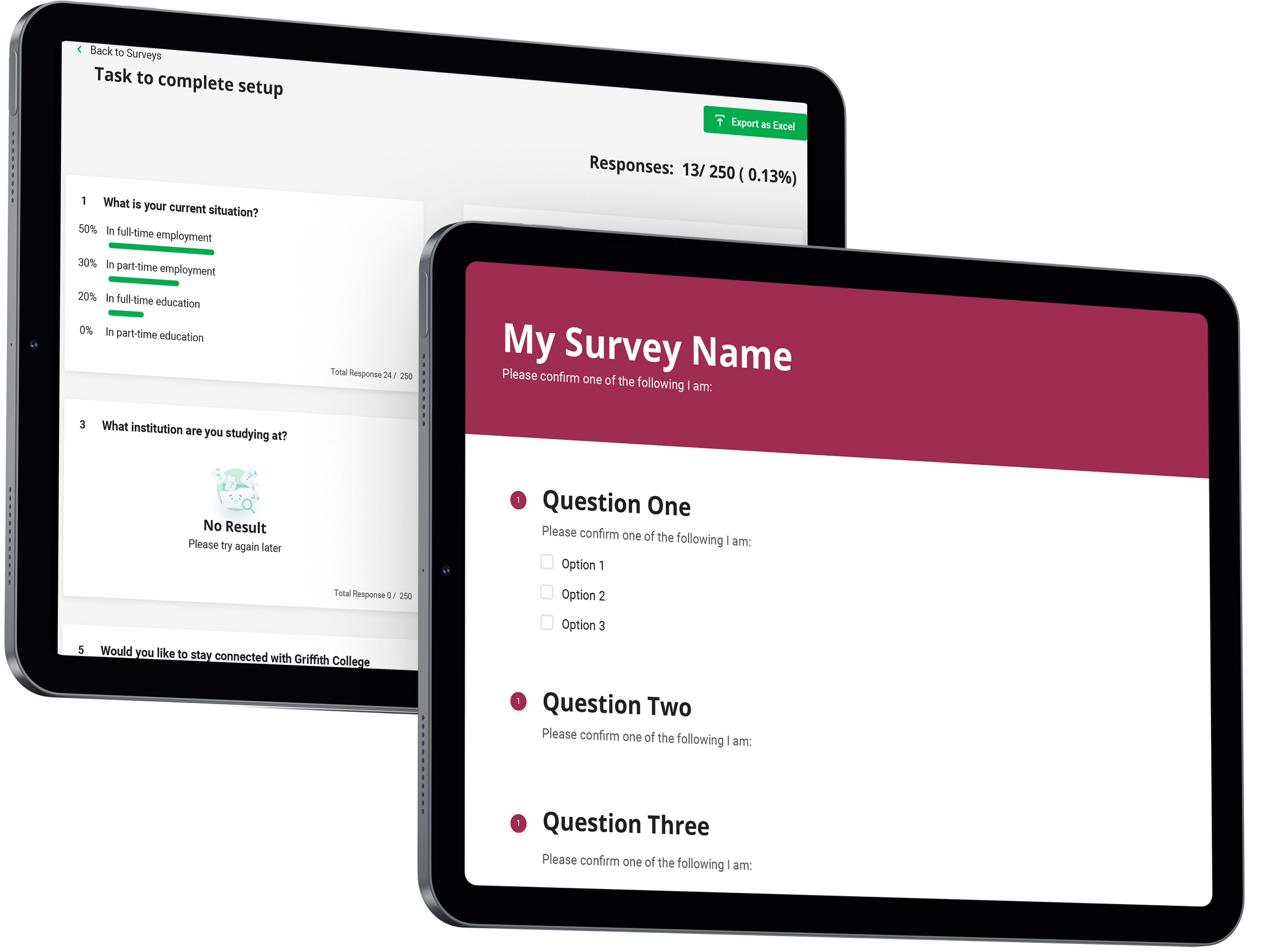 Jumpstart Engagement for New Alumni
Jumpstart alumni engagement, measure graduate outcomes and improve the graduation event experience.
Integrate a survey into your StageClip and see record completion rates. On average, universities experience a 33% completion rate on their graduate surveys, whereas StageClip has proven results of up to 93%.
Our most successful partner institutions are using our survey feature to:
Capture up to date email address and cell phone numbers
Quickly establish relationships with new alumni
Understand graduate career patterns
Identify future candidates for masters and Ph.D. programs
Understand the social media channels new alumni prefer
Get the data that eludes you most.
The alumni survey is built into the StageClip process: before graduates can download their clips, they are asked to answer a few short questions. Graduates are excited and proud to share their big moment, and happy to answer a few questions to gain access to their clips.
"We were thrilled with our first experience with StageClip. Their prompt service and experience guided us through the process, and we were blown away by the impressive survey response rate.

Varden Hadfield, Director of Development

Mountainland Technical College
Start Capturing New Alumni Data.
Our team can walk you through a 15-minute demo whenever you're ready.