StageClip's Contingency Guarantee takes the stress out of graduation ceremony planning.
How can you respond to uncertainty in a pandemic?
"We just don't know what the future is going to look like."
For many of our clients, graduation ceremonies are the most important days of the academic year, and the primary goal is a live, in-person ceremony that gives graduates the moment they deserve. They also have to consider the possibility that a shift to a virtual ceremony may be necessary, often with little time for planning.
That's why our team at StageClip offers a contingency plan for your ceremony:
If you plan for a live, in-person ceremony and you need to switch to an online ceremony (or vice-versa), we'll transition your ceremony at no additional charge.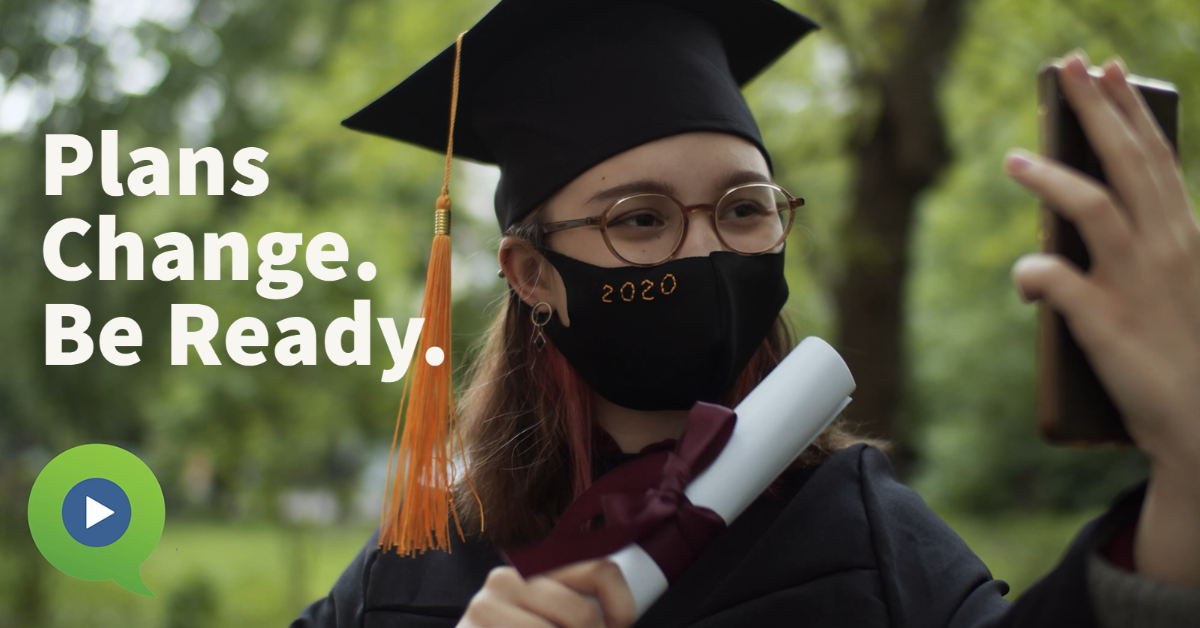 2020 has given you enough uncertainty; why worry about graduation day? Make it special, no matter the format, with StageClip.
Why StageClip?
StageClip is the world's #1 provider of virtual graduation ceremonies. Our virtual graduations are easy to implement. Our ceremonies are affordable, and the return on investment is outstanding –over 1 million clips have been gifted to graduates from their institutions, resulting in over 225,000 hours of footage being viewed by graduates, families, and friends.
Plans Change. Be Ready!
Request a virtual graduation ceremony quote below: