FIU Made Virtual Graduation a Special Day for Graduates and Families with StageClip
Florida, United States
Product: Virtual Graduation Ceremony
Leaders at Florida International University (FIU), like many other universities facing the global COVID-19 pandemic in Spring 2020, were concerned that they wouldn't be able to provide a memorable experience for their graduates during the pandemic
By partnering with StageClip for their virtual graduation ceremony, the FIU team were able to work quickly to enhance their special day and provide graduates with a personalized and enjoyable graduation experience.
Goal: FIU wanted to provide graduates with a personalized and memorable graduation experience while operating in a short window of time.
The Strategy
FIU selected StageClip for their Spring 2020 virtual graduation ceremony because of the personalized experience for graduates and the support StageClip offers for a quick and efficient implementation.
StageClip got to work quickly on FIU's ceremony and provided a detailed timeline to meet the university's deadline, even as circumstances surround campus operations shifted frequently in response to COVID-19.
StageClip managed the communication with graduates, sending each graduate a unique link to upload their personalized content and provided graduates with technical support. This allowed FIU to keep their focus on taking care of their students during the pandemic.
FIU graduates and employees had access to StageClip's support team at all times, and StageClip put all hands on deck to provide real time support for universities on ceremony days.
"Partnering with StageClip helped us create a personalized and memorable experience for our graduates during this time. They made it very easy for us!" 
-Melanie Rodrigues, Special Events Manager, FIU.
The Results
Following the successful on-schedule implementation of their ceremony, FIU created a memorable and personalized experience for their graduates with positive responses from graduates and families.
Why StageClip
StageClip is the world's number one provider of virtual graduation ceremonies, having produced more than 1,400 ceremonies for over 1,000 institutions around the globe. The process is painless for the institution, because StageClip handles the communication and upload process for graduates, the technical implementation of the ceremony, and provides marketing resources to help institutions promote their ceremony. For these reasons and more, FIU is partnering with StageClip again for the fall ceremonies.
"We chose Stageclip again because of the pleasant experience we have had working with them, and the quality of the ceremonies meets the standards of the university."

Melanie Rodrigues

Special Events Manager, Event Protocol and Community Relations

The University of Manchester Reports 1 Million Social Media Views with StageClip
Manchester, United Kingdom
Product
StageClips – Live Ceremony
Goal
Increase social media impact and generate emotional connection of graduates to the university.
Results
Manchester's StageClip program produced 11,255 personalized clips that garnered 947,072 views in 149 countries and 2,274 cities, including social media boosts as well:
45,661 unique users
135,571 web page views
7,399 direct shares
53,471 Instagram views
The University of Manchester saw the power of individualized video in action as part of their commencement ceremony. Manchester's StageClip program produced 11,255 personalized clips that garnered 947,072 views in 149 countries and 2,274 cities.
Why StageClip?
Manchester chose the StageClip program because of its ease of implementation:
StageClip worked with the videographer hired by the university to obtain the recording or gain live access.
The event organizer provided the list of graduates and their degrees to be matched with their video clip.
Manchester's marketing team provided promotional video they created for other purposes, to be used before and after the clip.
StageClip produced the professional, individualized clips, so graduates could be notified that their clips were ready to be shared on their social networks.
StageClips benefit universities in several ways: the return on investment outperforms advertising on social networks, and compared with social media share platforms, StageClip is 48 times less expensive; the emotional marketing component inspires prospective students to consider attending your university; universities have the option to add a survey to the StageClip product, allowing them to launch their alumni relations efforts with new grads.
It's truly a win-win across the board!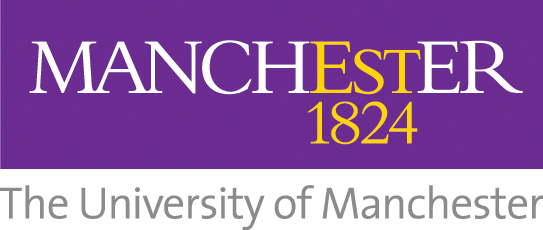 "The clips look great—the perfect first interaction that we should be having with our new alumni and they love it!

Katie Leatherbarrow

Development and Alumni Relations
Johns Hopkins University School of Medicine Sees Record Alumni Survey Response
Maryland, United States
Product: Alumni Survey
Goal: Collect primary email addresses for new alumni after graduation
The strategy – provide access to the individualized StageClip only after a short survey is completed.
The result – Johns Hopkins achieved a 73% full completion rate. They gathered data faster and launched their alumni relations efforts earlier than ever, and at a fraction of the cost.
The Challenge
Johns Hopkins University, known as America's first research university, has always included surveys in its alumni relations efforts.  After all, research is part of its DNA.
In previous years, the strategy was to implement multiple campaigns around the time of commencement to capture valuable contact information. Most importantly, the university's goal was simple but important – collect primary email addresses that alumni would be using after graduation (college ".edu" email addresses are often abandoned post-graduation).
The best previous response rate they could achieve was 15%. They were willing to offer a $25 Amazon gift card to incentivize alumni to provide information. That's a high acquisition cost for an email address.
Johns Hopkins' Alumni Relations office decided to give the StageClip optional survey a try, and achieved a full completion rate of 73%.
The Win
These completion rates are not an anomaly. On average, universities experience a 33% rate on their graduate surveys, whereas StageClip has proven results of up to 93% completion rates.
The importance of updating alumni contact information can't be stressed enough. More importantly, launching your alumni relations efforts, during, or shortly after, commencement is the ideal time to engage them and ask for the information. They are excited, proud and want to share their big moment via their social media networks.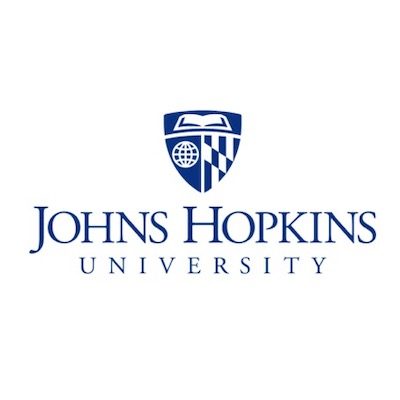 "This was a fantastic project and we're delighted. The survey stats are great!

Mansoor Ali

Sr. Associate Director, Alumni Relations
Are you ready to finish your virtual graduation planning? Contact StageClip today to schedule a no-obligation demo!