Personalized Clips for your Graduates
Benefits
Extend the emotional impact beyond the ceremony
Higher ROI than advertisements and printing
Easy to implement
Maximize social media engagement
Imagine providing professional, individualized video clips, to every graduate so they can share one of life's big moments—graduation!
Now, imagine that your excited graduates share the videos across their social media channels, spreading your university or college brand hundreds of thousands of times across the world.
This scenario doesn't have to live in your imagination. StageClip has made it possible—a solution that is implemented with less than an hour of your time.
Why 1,000+ Institutions Choose StageClip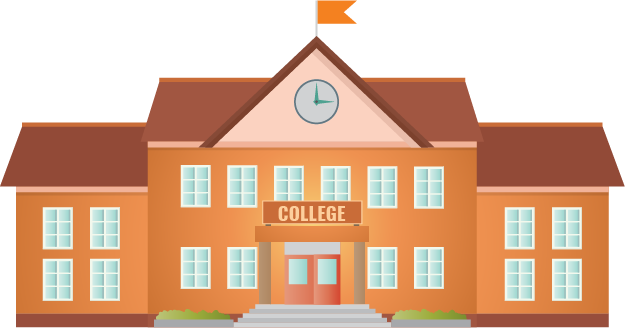 StageClip is hundreds of times less expensive than printing and advertising, and serves as an environmentally-friendly gift to graduates.
The emotional impact of your clips inspires prospective students to enroll and retain at your institution.
Universities have the option to add a required exit survey to the clip portal, enabling them to kick start their alumni relations program.
Quick and Painless Setup
A turnkey solution for your graduation
Send StageClip your list of graduates in order of appearance.

Your videographer sends footage to StageClip, or provides us with access to the live stream of the ceremony.

StageClip produces individualized clips for graduates to share on social media channels.
The StageClip technology is a paradigm shift—fundamentally changing the time, cost and effort required to create a video clip of each graduate receiving their degree.
More than Graduation
StageClip Aligns with University Revenue Goals
Need more reasons to purchase StageClips for your graduates? We've helped our partner institutions increase student recruitment and enrollment, as well as alumni donations; both are key revenue streams for universities.
Increase Student Intake
There are 13 primary reasons high school students decide to enroll in a college or universities, according to a recent Eduventures Research Annual Survey of Admitted Students.
Of these, almost half are based on an emotional connection with the college. StageClip supports these reasons by providing:
a deep connection with the university brand

inspiration from current graduates and their stories

a personal sense of community and belonging
Read the blog article here
Build Alumni Relationships
The only way to build strong alumni relationships, which are the foundation of alumni giving, is to gather data that will allow you to communicate with your alumni and understand their career objectives.
StageClip's surveys offer an excellent opportunity to engage alumni and request information. What is their preferred email address now that they have graduated? What is their plan for further education? How can you engage them in your Alumni Association?
Read the blog article here
"Wow! This broke a few Purdue records. It has the highest unique CTR (click through rate) and open rate on record!"

Anji Moin

Director, Engagement Marketing Purdue University Global