White coat ceremonies mark the beginning of a new chapter in your students' lives. For medical, dental, pharmacy, and other students pursuing a healthcare-related field, this rite of passage signifies a commitment to the practice of their chosen profession. More importantly, these ceremonies allow new grads to promise to serve others with compassion and integrity.
Despite this, white coat ceremonies often get overlooked when compared to traditional graduation ceremonies. Learn more about the significance of these ceremonies and get tips for creating an unforgettable event that reflects the special moment.
The Importance of White Coat Ceremonies
In most universities, the traditional commencement ceremonies are elaborate events often attended by large groups of family and friends. While it's understandable that these milestone events get so much attention, white coat ceremonies (WCCs) have just as much significance for medical students and should be given their due recognition.
White coat ceremonies acknowledge the hard work and dedication necessary for a professional degree in the rigorous healthcare field. During the ceremony, each student is robed with a white lab coat to signal their official entry into their chosen vocation before reciting the Hippocratic Oath.
This tradition dates back to 1993 when the Arnold P. Gold Foundation awarded the first full-fledged WCC their white coats at Columbia University College of Physicians and Surgeons. Since then, many universities have adopted this tradition to honor and celebrate the accomplishments of their medical students.
Six Tips for Making Your White Coat Ceremony More Meaningful
The most meaningful WCCs demonstrate an understanding of this moment's importance for students and instill a sense of pride in entering a noble profession. Secure the success of your event with the following tips:
1. Pick the Perfect Venue
Before anything, planning ahead is essential to ensure your white coat ceremony runs smoothly. Start by finding a large venue to accommodate your entire audience. This will ensure there aren't last-minute issues with space availability. You should also create a timeline for the event and assign roles to any staff members helping you. Additionally, if you're using audio-visual equipment, ensure it's up and running before the ceremony starts
2. Invite Special Guests
Inviting guests who can speak to the importance of professional integrity or serve as role models adds a meaningful element to any ceremony. Invite practicing physicians, nurses, or pharmacists who can speak firsthand about what it means to serve in the medical field and give heartfelt advice on how best to help patients with compassion and respect.
3. Make It Interactive
Incorporate interactive activities during your ceremony that unite everyone around common themes like patient care or professionalism in medicine.
For instance, for a pharmacy white coat ceremony, you could have an online Q&A session with mentors and advisors hours before or after the ceremony, allowing students to ask questions they might not otherwise get the chance to ask.
4. Incorporate Meaningful White Coat Ceremony Gifts
Consider giving special gifts or mementos to recognize students during the ceremony. Many universities provide each student with a white coat, but you can go above and beyond to commemorate the occasion. One way to do this is to give each student a meaningful and personalized gift.
For students taking part in a nursing white coat ceremony, you might give them a stethoscope or nursing pin. Or, consider something like WCC coins and lapel pins. If your budget allows, you could also present every graduate with a set of personalized pens engraved with their name and graduation date as a lasting reminder of their accomplishment. After all, these gifts will be something they'll treasure for years to come.
5. Promote Post-Grad Connections
Consider encouraging more post-graduate connections with your school. This can take many forms, such as encouraging your new graduates to connect with one another and other alums on social media. Additionally, you can stress the importance of graduate contributions to the institution, both monetary and time-based contributions such as volunteering and mentorship opportunities. Establish your institution as a caring entity with a strong network of connections available for your grads.
In order to connect with grads after their careers launch, be sure to incorporate an alumni survey into your marketing and communications plans.
6. Celebrate!
Finally, don't forget to celebrate! Set aside time at your event to recognize exceptional achievements or provide awards for outstanding performances during clinical rotations. Create festive photo opportunities where guests can capture memories from this special moment—especially if you can attend an in-person event versus one held online.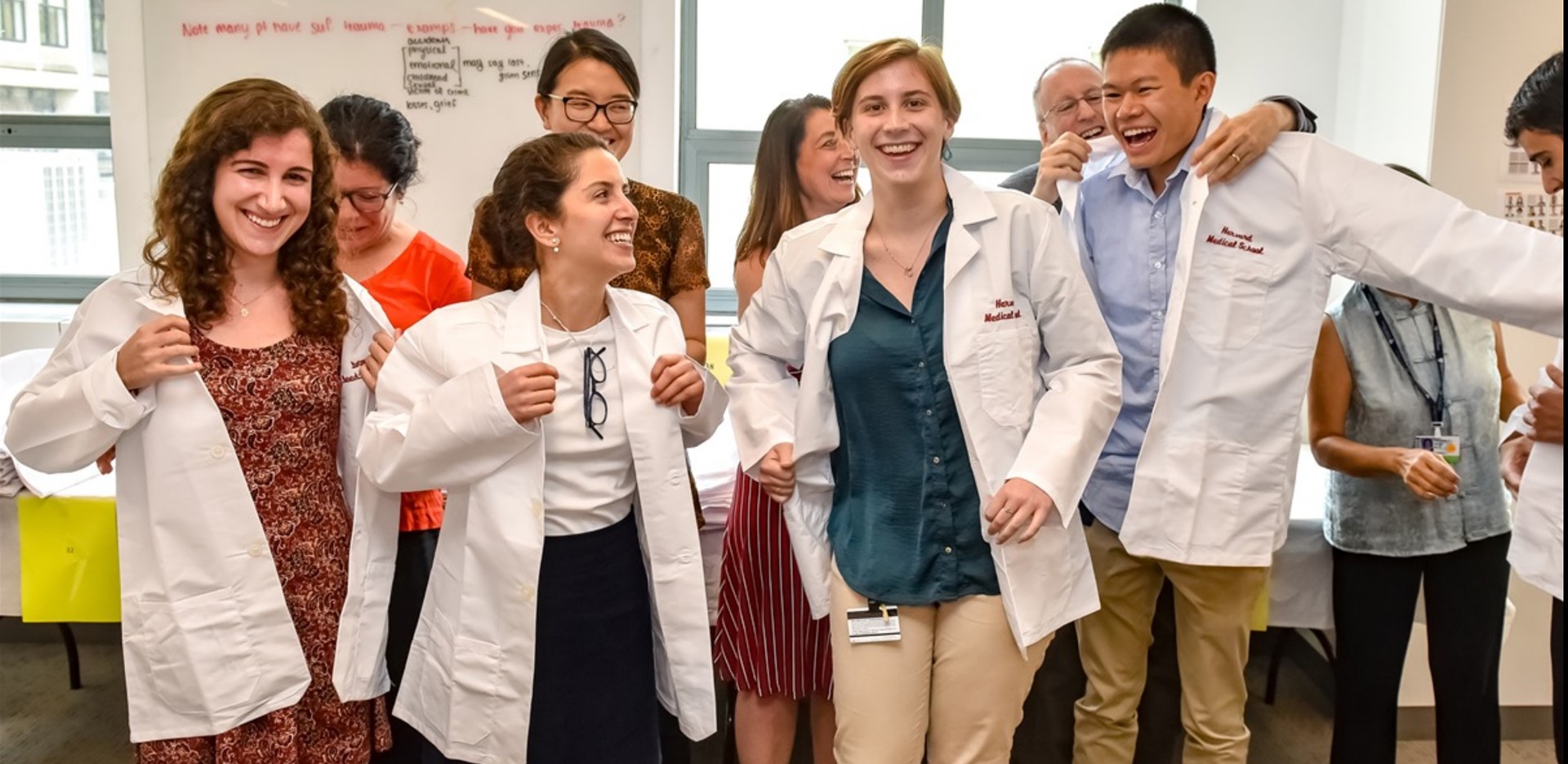 Key Takeaway
White coat ceremonies are important milestones for any medical student and should be treated as such! By making thoughtful preparations for your next event, you can ensure it stands out and contributes to the overall increased visibility for these ceremonies. From inviting distinguished guests who offer valuable advice on professionalism in medicine, presenting meaningful gifts commemorating the occasion, incorporating interactive activities, and more—you can create an unforgettable event that instills pride in entering such an honorable profession.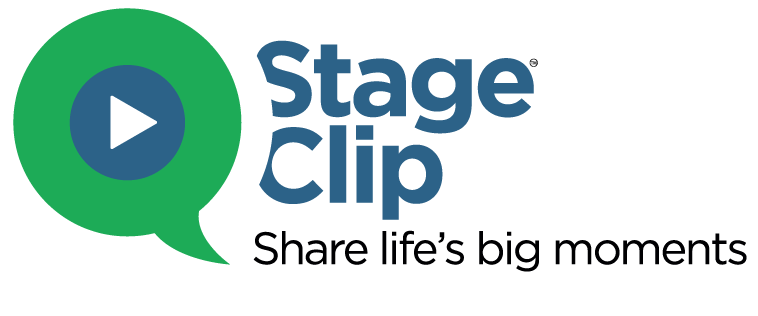 Let StageClip Help Put the Cherry on Top of Your Next White Coat Ceremony
Create an experience your graduates will always remember, and book a demo with StageClip. Our custom graduation clips are perfect gifts for any grad leaving medical school and embarking on a fulfilling career delivering patient-centered care. We've already worked with distinguished institutions like John Hopkins Medical School and Harvard Medical School—two of the top medical schools in the nation.